Ultraframe have developed an iPad app that will aid in presenting a variety of designs to your customers. The software is designed to be used as part of the introductory discussion with your customer to help identify their preferred design options.
Like most Apps, it's intuitive and easy to use and enables your sales person to present various designs and styles before starting the full quotation process.
BENEFITS OF USING THE APP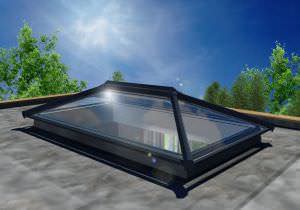 Improves efficiency – a lot quicker than distributing brochures, images and videos.
Doesn't need an internet connection
Works from a number different devices
Password protected area for up to date brochures and technical guides.
Allows your customer to visualise different designs and styles
The new app is fully compatible with Virtual Reality Goggles. This will enable you to bring your showroom to your customer. Your customer will be able to see a complete 360° view of what it would be like to stand in an Ultraframe conservatory, orangery or extension.
With the goggles costing around £20 per pair and the app downloadable on the Apple App Store and Google Play, this is an excellent initial and cost effective marketing tool.
Want new articles before they get published?
Subscribe to our newsletter.