Whether it's for a living room, dining room, kitchen, bedroom or bathroom the Ultrasky Lantern will be the perfect stylish solution for you.
The Ultrasky lantern is stunning, enhancing any style of property, traditional or modern alike. It reduces the need for a chunky roof ridge and maximises the amount of glass that allows light to flood into your room.
SIZES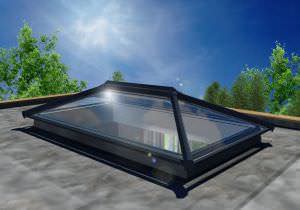 The Ultrasky lantern roof is available in a number of bespoke rectangular sizes ranging from 1000mm x 1500mm to 4000mm x 5850mm.
COLOUR OPTIONS
Choose the stylish White PVCu option to match your modern window frames, or for that extra "Wow" factor go for the Aluminium option, available in White, Anthracite Grey, Satin Black or the RAL colour of your choice. Internally the lantern roof is clad in white PVCu or upgraded to anthracite grey, satin black or your chosen RAL colour to either match or contrast the external finish. You can view a list of the available RAL colours and their corresponding codes here.
GLAZING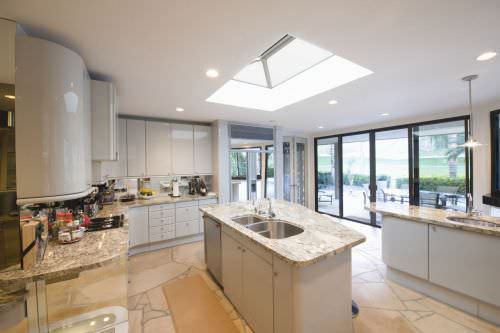 The highly thermally efficient glazing options will help reduce heat loss and noise pollution, whilst letting the desired amount of light into your room.
EXTRAS
Add a roof vent to let in the fresh air – roof vents are available with a manual opener, automatic opener or an automatic opener with rain and temperature control. * (roof vents only available in selected sizes).
The system is thermally broken to consistently lay a barrier between the cold outside air and any warm air generated inside.
Ultrasky's are notable for their stronger, thermally insulated ridge, which means that less bars are needed when drawing light into the room.
Ultrasky Lantern can now perfectly match any window frame profile colour!
Available in kit form.
Any RAL colour can be specified.
Available in either Aluminium and UPVC inside and out
Want new articles before they get published?
Subscribe to our newsletter.